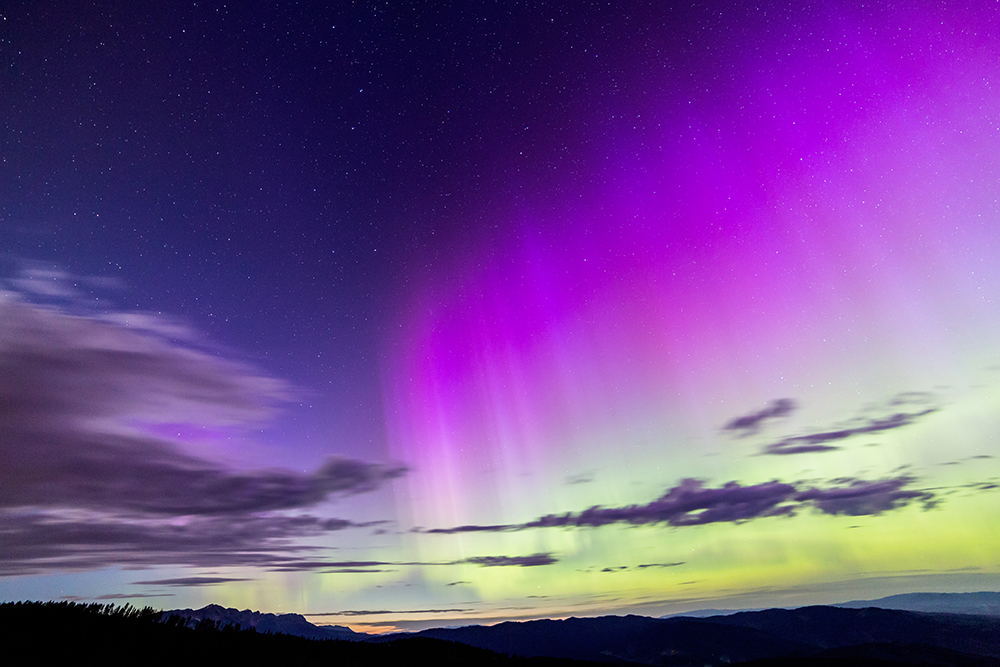 Shane Mayer-Gawlik image of the Bridger Aurora, part of his Night Skies photography collection to be exhibited at the upcoming Art-Science Festival on April 23rd–25th. (Image courtesy of Shane Mayer-Gawlik.)

Full story.
---
Current STEM Ed Highlights
HackIllinois 2021 "Rekindled Connections" With The Tech Community
May 5, 2021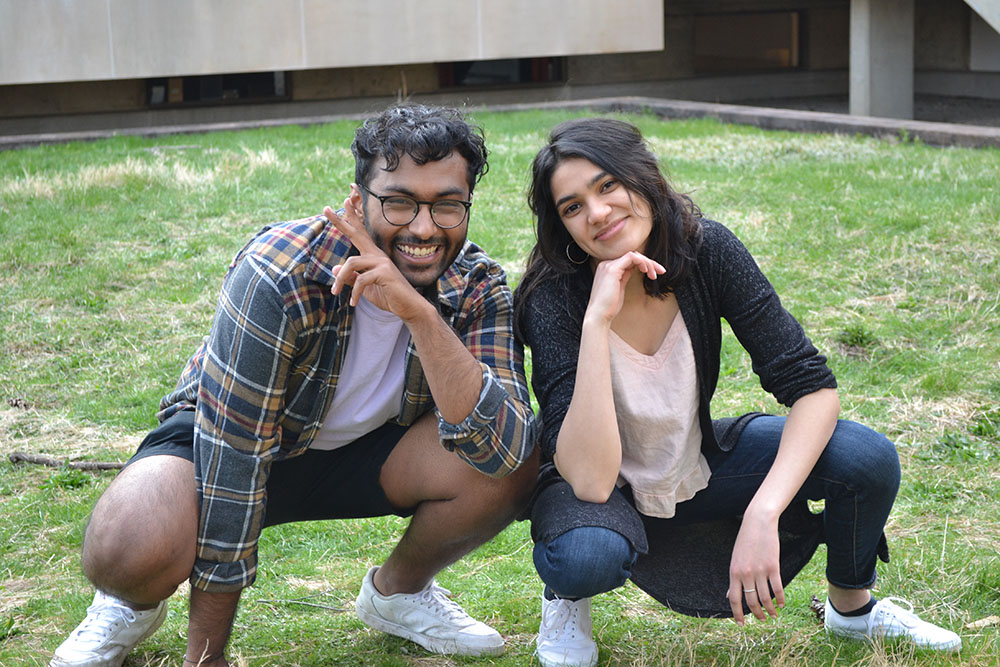 Megha Mattikalli and Rishin Pandit, sophomores at the University of Illinois Urbana-Champaign and co-directors of HackIllinois 2021: Rekindling Connections.
What exactly is HackIllinois? A student-run hackathon event developed to empower computer science students to produce technological solutions to problems society is facing, within one weekend. So, from April 9th to April 11th students at the University of Illinois Urbana-Champaign organized the annual student hackathon HackIllinois with the aim of developing projects on current problems facing society. Focusing on "Rekindling Connections" hundreds of participants from Illinois and beyond were able to network with industry professionals, mentors, and companies, while learning new skills through the workshops provided. HackIllinois staff as well learned how to adjust the once-in person event to a virtual event while maintaining the original mission of HackIllinois.
In previous years, HackIllinois participants were greeted with a wide variety of distinct features, one after another. Companies had rooms to themselves for participants to attend and network, while those same students took over the Siebel Center for Computer Science and the Electrical and Computer Engineering building. Last year even boasted having an area full of Android plushies for students to jump in. A year later, HackIllinois had to design an event that aimed to be accessible to all, while still serving as a way for students to learn about a wide variety of fields. In a time of separation, co-director and sophomore at the University of Illinois, Megha Mattikalli expresses that, "students wanting to be able to connect with one another once again" served as a motivation behind the main theme of the event: Rekindling Connections.
---
Illinois Art-Science Festival: Illuminating the Universe...from the Quantum World to the Cosmos
April 26, 2021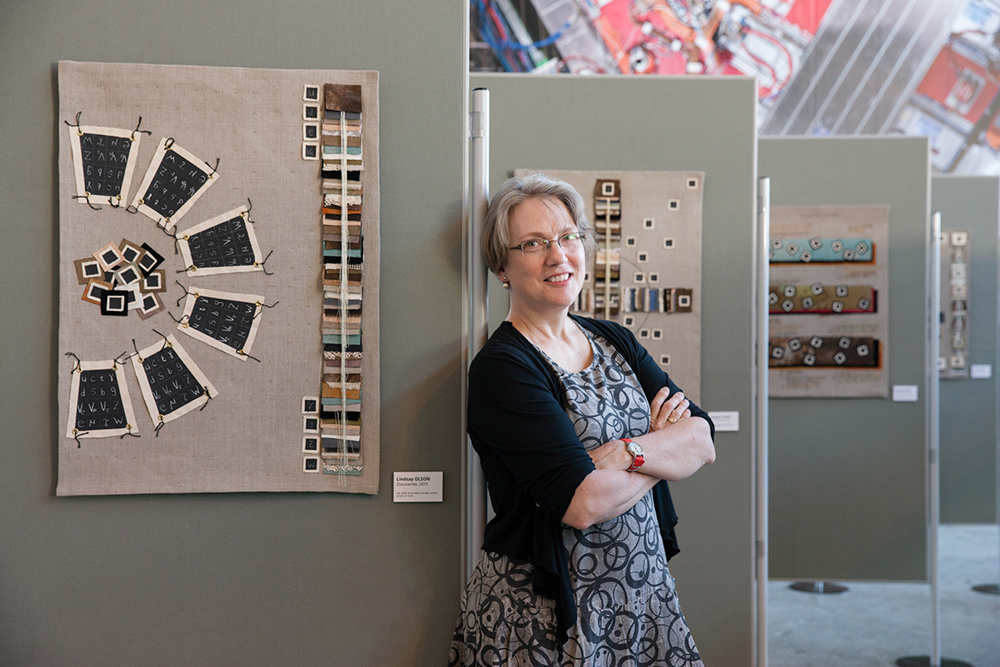 Lindsay Olson at CERN in 2015 during an exhibit of her SciArt. (Image courtesy of Bree Corn.)
"The Art-Science Festival organizers invite you to celebrate the mysteries of the universe. From the quantum building blocks of matter to the elements of life on Earth to supernovae in faraway galaxies, our presenters will explore some of the biggest ideas in science. Through a dynamic mix of dance, music, fine arts, storytelling, and discussion, we will blur classical boundaries and take you on a journey through the cosmos." – Festival organizers
The convergence of STEM (Science, Technology, Engineering, and Mathematics) and the Arts has made STEAM a buzzword over the last several years, especially in educational circles. However, to many scientists, researchers, and artists, art is not just an educational tool, but a viable means of expressing science. Enter a new buzzword: SciArt. So, during Illinois Physics' first-ever Art-Science Festival @ Illinois 2021: The Illuminated Universe on April 23rd–25th, 34 presenters—artists, scientists, and sometimes a hybrid of the two—joined forces to present SciArt via a virtual "celebration of Nature, Humanity, and the Universe, explored through a confluence of the arts and sciences."