Top STEM Education Stories
Our vision for Illinois as a land-grant institution is to foster accessible, effective STEM teaching and learning—from preschool through graduate education—
at local, state, and national levels, thereby preparing a highly able citizenry and diverse STEM workforce to tackle pressing global challenges.
Current STEM Ed Highlights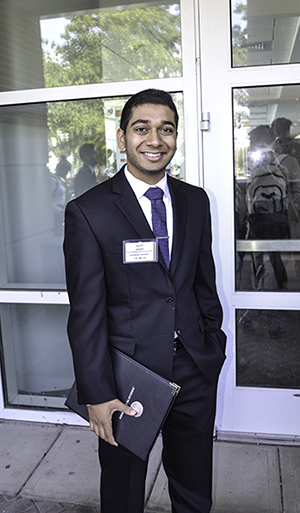 Chemical Engineering senior Palak Dharia waits to get into the Fair.
September 19, 2016
Did you notice that on September 7th and 8th, campus was inundated with scores of students who, instead of sporting the traditional September garb of shorts and orange t-shirts, were dressed to the nines in professional business attire—guys looking sharp in suits, ties, and shiny shoes, girls in stylish black business suits and even heels? If so, it was most likely some of the 6000 or so Engineering students who ventured south of Green Street to attend Illinois' Engineering Career Fair (ECF) at the ARC. Why'd they go? For freshmen, it was to get some experience under their belts, and to begin the process of networking with representatives from companies in their field. For sophomores and juniors, it was to possibly net an internship for next summer from some of the prestigious companies they might like to work for down the road. For seniors, it was the real deal—to land the dream job they've been preparing for over the last several years.
---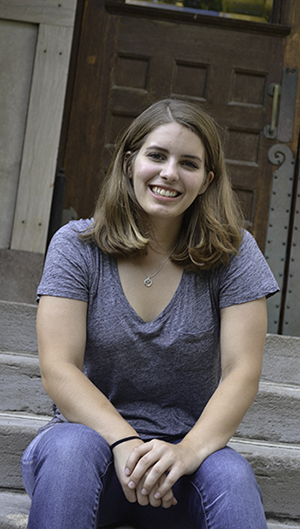 Devon Goszkowicz
September 15, 2016
Devon Goszkowicz, a junior in Engineering, didn't attend any STEM camps or outreach activities when she was little. However, one very important person in her life—her father—was an engineer. And now, here she is at Illinois, studying to become one too. And though she didn't attend any STEM camps or outreach activities herself when little, she currently participates in several that expose girls of all ages and backgrounds to engineering. She's hoping to not just expose them to STEM, but to help them reach their potential, and to possibly even influence them to become engineers themselves.