Top STEM Education Stories
Our vision for Illinois as a land-grant institution is to foster accessible, effective STEM teaching and learning—from preschool through graduate education—
at local, state, and national levels, thereby preparing a highly able citizenry and diverse STEM workforce to tackle pressing global challenges.
Current STEM Ed Highlights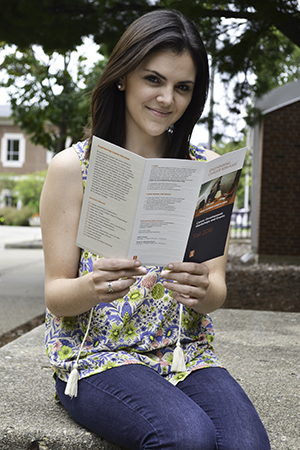 Illinois student checks out the Engineering Career Services' new pamphlet about career services being offered in Fall 2016.
August 26, 2016
On September 7th and 8th, around 6,000+ Illinois engineering students will get a jump start on finding the perfect job for them by attending the Engineering Career Fair. And according to Assistant Director for Employer Engagement, Deon Robin, Engineering Career Services has a raft of materials/events to help students not just get prepared for the upcoming Career Fair itself, but to figure out what career is perfectly suited for them and then land their dream job. Some of the numerous materials/ events ECS has developed include: a pamphlet outlining ECS events and services, the Lunch & Learn series, a Mock Career Fair: "Prepare for the Career Fair," RésuméMania, Engineering Career Fair, i-link, the Career Fair Plus app, Pre-Career Fair Virtual Meet-Up, ECS Workshops, and the Job Shadow Program.
---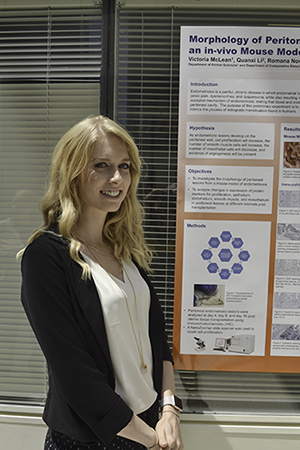 Sabrina Yin, a summer 2016 participant in the POETS REU.
August 24 2016
This past summer, 14 Illinois Veterinary Medicine (Vet Med) students participated in the 2016 College of Veterinary Medicine Summer Research Training Program run by Professor Lois Hoyer. Funded by NIH (the National Institutes of Health) and Merial, the program provided students a chance to get hands-on research experience in their prospective fields and also gave many of them a better idea of what they want to pursue regarding their future careers. Over the course of the summer (from May 23–July 29, 2016), participants not only learned a great deal about the area they were researching, but they developed new skills and techniques which will be beneficial both in their college and professional careers. While some skills were specific to their research area, others were quite practical, such as designing and presenting a poster—skills participants immediately called on while presenting their research during a VetMed poster session on July 27 and at the Merial-NIH Veterinary Scholars Symposium at Ohio State University on July 28—31, 2016. In addition to the skills they acquired, some students grew personally, gaining patience or self-confidence.