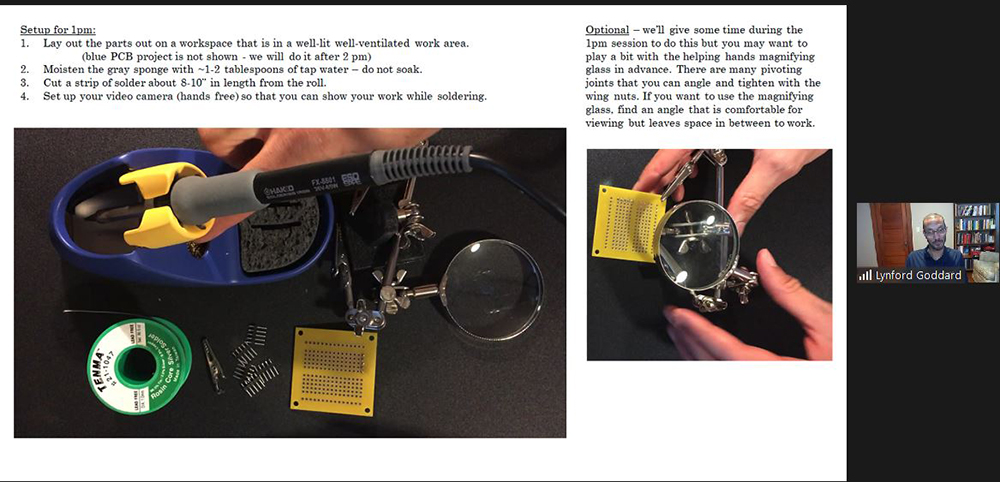 PI Lynford Goddard shows a video about soldering prior to having participants do the hands-on activity.

Full article
---
Current STEM Ed Highlights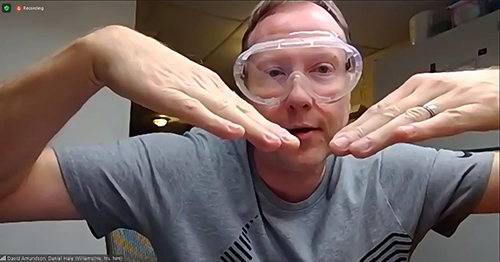 David Amundsen from Daniel Hale Williams School describes an issue he was having while doing the hands-on activity during CISTEME365's PD session on December 2, 2020.
January 4, 2021
As part of its year-round emphasis, CISTEME365 (Catalyzing Inclusive STEM Experiences All Year Round) held an all-day professional development (PD) session on Wednesday, December 2nd, for educators from eight participating schools. An initiative of the University of Illinois' Grainger College of Engineering, in partnership with NAPE (the National Alliance for Partnerships in Equity), CISTEME365 provided the PD session via Zoom, incorporating videos and printed materials, as well as using materials from kits that had been mailed participants. The goal of the session was to provide educators with equity/inclusion training, plus allow them to experience for themselves hands-on, project-based learning activities prior to having the students in their clubs try them out.
---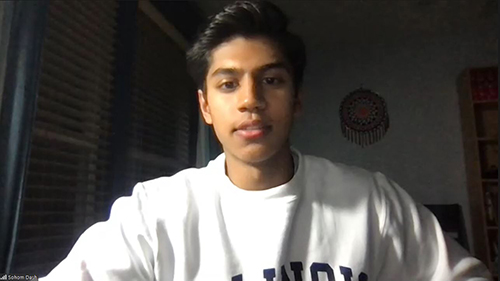 Sohom Dash of Team 6 shares about his team's CrisisVR solution during their presentation.
December 30, 2020
Racism as a Health Crisis—this was the theme of the fall 2020, student-centered Health Make-a-Thon sponsored by the Carle Illinois College of Medicine (CIMED). Coming up with innovative ideas and solutions to address this year's theme were eight teams of CIMED students, engineering students, health care professionals, and community members. The Saturday, December 5th virtual event was held via Zoom this year due to COVID-19, with a "Dolphin" Tank comprised of CIMED, university, industry, and community experts serving as judges to determine which teams would receive the 1st, 2nd, and 3rd place awards of $5000, $3000, and $2000, respectively.