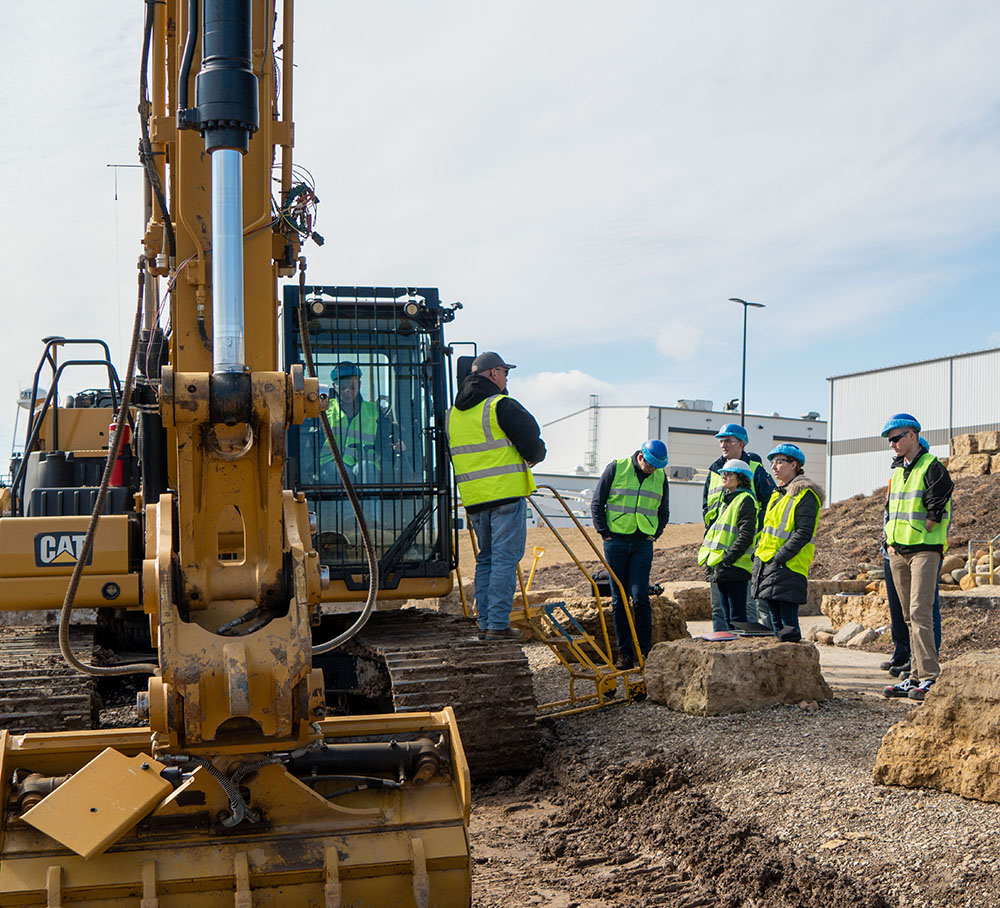 As part of their ME470 Senior Design course, Team 36 and Dylan Taylor see some of Caterpillar's big machines up close at its Peoria plant. (Image courtesy of Team 36's final presentation.)
Full article
---
Current STEM Ed Highlights
Uni High Students Experience Math Research During IGL's Summer Program
June 25, 2020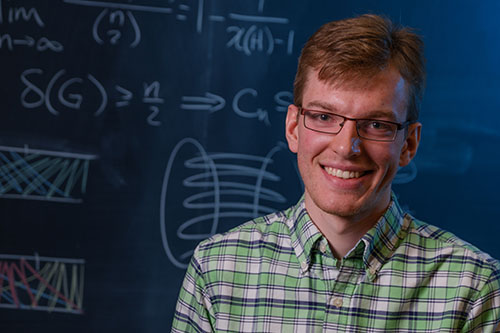 Robert Krueger, leader of the games theory research project. (Image courtesy of Robert Krueger.)
This year's IGL-Uni High Summer Program was virtually the same as last year's…except that, due Uto COVID-19, it was done virtually­—via Zoom instead of at Altgeld Hall. The idea behind the program was to introduce students from University Laboratory High School (Uni High) to math research, with the goal of demonstrating to 21 rising freshmen, sophomores, and juniors that math research, such as that done at Illinois Geometry Lab (IGL), is quite different from the math K­–12 schools do in class. Mentored by Illinois Math graduate students or post docs who are part of IGL, the high schoolers not only discovered what research is like while addressing specific areas of mathematics, but networked with math PhD students, many of whom wanted to pay it forward. Plus, they learned a bit about what being a math graduate student at Illinois is like.
---
MechSE Seniors Seek to Make Congenital Amputee's Dream of Operating Cat Heavy Equipment a Reality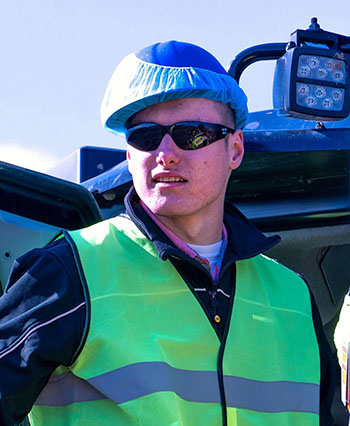 Dylan Taylor at Duininck, checking out the big Cat equipment. (Image courtesy of Dylan Taylor.)
June 11, 2020
Ever since he was a boy, Dylan Taylor has envisioned a career behind the controls of some really big construction equipment. Now that he's 18, he still dreams of operating some of the big boys—specifically, Caterpillar's excavator, bulldozer, and motor grader. However, to achieve this dream, Taylor must first overcome a significant conundrum. Born with a congenital defect, he's missing his left hand, and most of Cat's equipment is maneuvered via dual joysticks. So a team of five Mechanical Science and Engineering (MechSE) seniors, in collaboration with Caterpillar, were excited to help Taylor achieve his dream. For their ME 470 senior capstone design project, the soon-to-be-engineers designed several machine control adaptations, which, before too long, will help to make Taylor's dream a reality.