STEM Education Stories Archives
Goal 1: Facilitate P–16 STEM Education Outreach
Mommy, Me, & SWE: Middle School Girls Find Out About Engineering While Finding Dory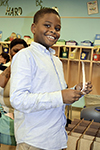 Local K–5 Students Learn about DNA and Genomic Research at IGB's Genome Day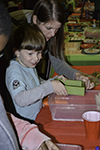 Mommy, Me, & SWE: Middle School Girls Find Out About Engineering While Finding Dory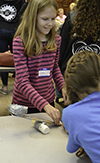 ChicTech Seeks to Increase the # of Women in Computer Science—and Is Succeeding!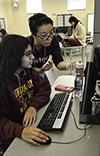 Engineering for Social Justice Scholars Program Helps Students Rethink Engineering's Role in Society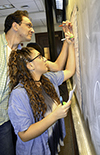 Illinois Students Help Youngsters Learn Science, Have Fun at Orpheum's Spooktacular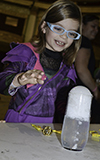 SWE's Rockin' Engineering Round Robin Tells Girls: "You Can Be An Engineer and Still Be Yourself!"

BMES Outreach Exposes High School Students to Career Possibilities in Bioengineering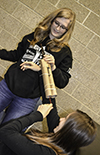 Pakeltis Sisters Hope to Increase the Number of Women—Change the World Through Engineering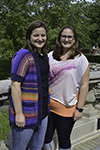 MERGE Program Gives Students a Glimpse of Grad School at Illinois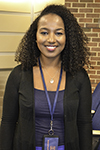 Illinois' Kenny Long and the Global Health Initiative Promote Global Health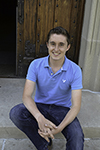 Engineering Career Fair Fosters Networking, Helps Students Land Internships and Jobs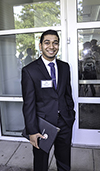 Devon Goszkowicz: Following Dad's Footsteps to Engineering at Illinois—Blazing Her Own Trail in STEM Outreach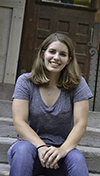 At WIE Orientation, Engineering Freshman Women Experience Campus, Build Community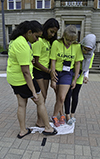 LaViers' RAD Lab Uses Robots/Dance to Study Movement, Provide Automation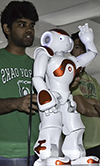 nano@illinois RET's Tatiana Stine Hopes to Help Expose Youngsters to Nanotechnology
Cindy and Stephanie Richartz—Keeping It in the Illinois Engineering Family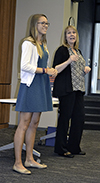 STEAM Studio's STEAMcation Students Visit RailTEC...Learn All About Trains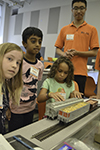 Illinois' MCBees Expose STEAM Studio's STEAMcation Students to Medieval Science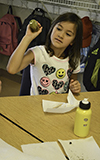 STEAMcation Provides Summer STEAM ...With a Little Help from Illinois Friends

Girls Learn About Materials Science at the 2016 GLAM G.A.M.E.S. Camp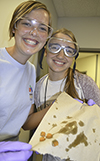 G.A.M.E.S. Campers Passionate about Saving the Planet Learn About Environmental Engineering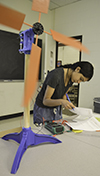 Rosado Continues to Improve Engineering Camps, Grow the STEM Pipeline to Illinois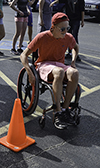 AERO G.A.M.E.S Campers Soar with New Aerospace Knowledge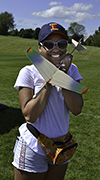 G-BAM Girls Learn to Make a Difference Via Engineering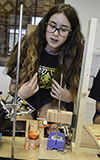 G.A.M.E.S. Campers Learn about Bioengineering While Breaking Down Stereotypes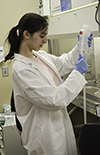 MechSE's WYSE Camp Helps High School Students Explore Mechanical Engineering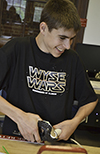 ---
Girls Experience Electrical Engineering First-Hand at the 2016 GLEE G.A.M.E.S. Camp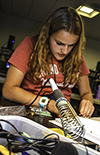 ---
Highschoolers Learn About Global Health at CGS' First-Ever Global Health Camp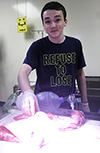 ---
Highschoolers Experience Chemical and Biomolecular Engineering at GAMES Camp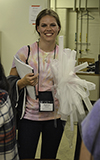 ---
Sustainable Futures Campers Experience Sustainability In and Out of the Classroom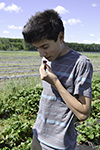 ---
CGS's Summer Camps Teach STEM With a Global Flavor; Act as a Bridge to College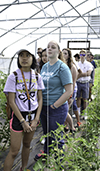 ---
Illinois Math Women Seek to Keep Kids, Especially Girls, in the STEM Pipeline

---
Cowell, BTW's Family Engineering Fair Send a Message: STEM = Fun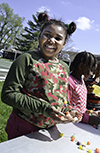 ---
SWE's "Save the World With Engineering" Outreach Targets Middle School Girls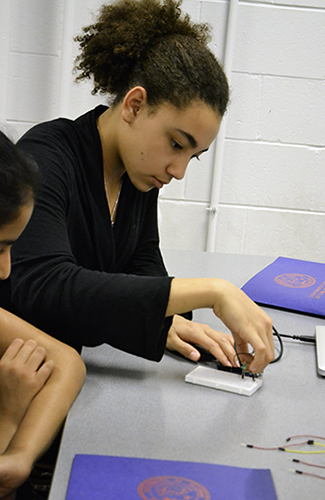 ---
CS @ ILLINOIS Sail Exposes Visitors to Computer Science at Illinois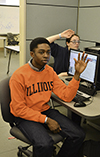 ---
ECE's Kitt Peterson Exposes Local Middle Schoolers to Rapid Prototyping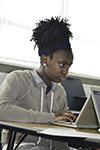 Local Students Learn About DNA During I-STEM's DNA Day Outreach Event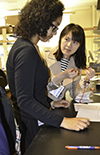 NGS Students on the Ball Teaching BTW Kindergarteners About Polymers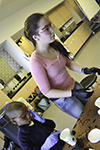 Students/Alumni Promote Engineering at Illinois During EOS 2016
2016 NGS Science & Engineering Fair Fosters to Research/Presenting to Experts
Denos' Uni High Engineering Class Designs Assistive Devices for Senior Citizens
Introduce-a-Girl-to-Engineering Day Tells Girls: "You Can Be an Engineer, Change the World!"
Akono Exposes Intrinsic High Students to the Mechanical Properties of Materials
ChiSE Program Exposes Chicago Public Schools Students to STEM...and Illinois
SWE Outreach Seeks to Interest Kids in Engineering and Say, "You Can Do It Too!"
2015 Vet Med Open House Offers Visitors Hands-On Learning Opportunities
Chicago Youth Experience College, Fun STEM Activities at Illinois
ChicTech Seeks to Foster High School Girls' Interest in Computer Science
Mommy, Me and SWE Strives to Convince Girls That They Can Be Engineers Too
MakerGirl Uses 3D Printing to Get Girls Interested in STEM
Suarez & Josek Use Insects & Robots to Teach Bioinspiration at STEAM Studio
Leal Kindergarteners Are "Engineers-in-Training" Thanks to SWE's FKO Outreach
WYSE Camps Treat Guys and Gals to an Engineering Smorgasbord
2015 GAMES Camps Recruit Girls to the STEM Pipeline...and Engineering
Rosado's Summer 2015 Camps Expose Young People to Engineering...and Illinois
Burke Hopes to Cure Disease, "Hook" Students, Via Molecule-Making Machine
Cena Y Ciencias: Supper and Science…and Role Models, Courtesy of SACNAS
Leal Science Night Exposes Local Youngsters to STEM, Role Models
Engineering Open House 2015 Looks to the Future
Kelsie Kelly Gives Back to the Community Via STEM Outreach and Mentoring
2015 NGS Science & Engineering Fair Called the "Most Successful" Ever
Grand Opening of Orpheum's Air Maze Celebrates Fluid Mechanics, Rheology
Uni High Engineering Class Makes Wind Maze for Orpheum Museum
Gulyash, MechSE Machine Shop Solve Problems, Save Money…and Recruit
NanoSTRuCT Introduces BTW 3rd Graders to Nanoscience and Nanotechnology
MechSE's Benjamin Sohn Gives Local Kids a Taste of Engineering
Open House Showcases MechSE for Prospective and Current Students
Next Gen's STEAM Studio: An After-School STEM Program With a Dab of Creativity
MechSE's Gaurav Bahl Promotes Outreach and Undergrad Research
MechSE's Ewoldt Brings Rheology Down to a Level Learners of All Ages Can Grasp
Illinois Aerospace Institute Designed to Launch Campers into Aerospace Careers
2014 G.A.M.E.S. Campers Discover That Engineering Is Not Just for Boys Anymore
Sustainable Futures Workshop Stokes High Schoolers' Passion: Sustainability
Consilience Project Teaches Technology by Capturing Students' Motion...and Attention
ChicTech: A Pipeline for Women in Computer Science
UMS STEM Night Exhibitors Hope Their Enthusiasm for STEM Is Contagious
Local Youngsters Experience Unity East's First-Ever Engineering Night
Memory Metal to Oobleck: NanoDays Makes Learning About Nanoscience Fun
NutrImpact: Encouraging Children (and Adults) to Choose Healthy Foods
Next Generation School's Science and Engineering Fair: Every Student Is a Winner
Engineering Students Enjoy Exposing Visitors to STEM During EOH 2014
Brady STEM Academy Provides Role Models for Local African-American Boys
Illinois Students Expose Youngsters to Engineering in BTW's After-School Club
First Lego League—More Than Just Robots
Holiday Magic Show Helps Make the Season Merry and Bright
iRobotics Engages Kids in the Sport to Pique Interest in Engineering
MechSE's Dostart Hopes to Influence Local Youngsters to Choose Engineering
Danville School Experiences a "Night at the Museum" Courtesy of Illinois Researchers
Next Generation School Pilots Project Lead the Way Elementary Curriculum
IGB's Genome Day Exposes Visitors to Genomic Research
REACT: Reaching and Educating Tomorrow's Chemists Today
Physics Van: A Whole Lot of Fun… Plus, You Get to Blow Stuff Up
Vet Med Open House Appeals to Young and Old Alike
G.A.M.E.S. Campers Experience Bioengineering—and Have Fun
GLEE Campers Learn How Electrical Engineering Impacts Their Everyday Lives
G-BAM Sends Campers This Message:
Girls Make Awesome Engineers
GLAM Seeks to Capture Girls' Imagination About Materials
Environmental Engineering G.A.M.E.S. Camp Encourages Girls to Think Green
From Go-Carts to Bird Banding—Science Camp Takes Hands-On to Another Level
2013 G.A.M.E.S. Camp Gives Girls a Taste of Engineering—and College Life
G.A.M.E.S. Camp Seeks to Navigate Girls into Aerospace Engineering
Pollen Power: Exposing Girls to Pollen—and Possibly STEM Careers
Summer Camp Helps Students Discover Architecture
I-STEM Program Gives Local High Schoolers Research Experience at Illinois
GEMS: Steering Middle School Girls Toward Careers in Computer Science
4-H Robotics: Working to Make a STEM Career Down the Line Automatic
4-H Exposes Youth to STEM Via Informal Education
Champaign's Central, Centennial High Schools compete at ICTM Math Contest
Marie Murphy School: A Day in the Life of an Illinois Science Olympiad Team
Wang, Microsoft Promote Computer Science in Schools Via TEALS Program
Illinois Geometry Lab: Changing the Shape of Math Research...and Outreach
Naturally Illinois Expo Uses Hands-on Activities to Interest Students...in Science, Naturally
Betabrain Makes Learning Engineering and Science Fun
BTW Kindergarteners Have a Ball Learning About Polymers, Manufacturing
Next Generation School Fair: Tomorrow's Scientists & Engineers Meet Today's
Local Teacher Uses Project Lead the Way to Prepare Next Generation of Engineers
MechSE Gives Back to the Community
MechSE Senior Christine Littrell Poised to Change the World
EBICS Offers High Schoolers Research at the Intersection of Biology & Engineering
Myong, BioE Undergrads Expose Middle Schoolers to DNA/Cell Measurement
GIRRRLS Camp Exposes Local Middle School Girls to Engineering
Campers Experience Ooey-Gooey Science
Father-Son Team Helps Youngsters Discover—Engineering Is Cool
High School Girls Experience Illinois Engineering During G.A.M.E.S. Camp
High Schoolers Gain Authentic Research Experience at Illinois
High School Student Experiences Life in an Illinois Lab
Local Scouts Discover Chemistry is Fun!
Folks From Cradle to Retirement Home Connect With Nature at Pollinatarium
Outreach-Minded Engineering Students Hope to Steer Local Youth into STEM
Uni Seniors Take an Initial Look at the LEGO® DNA Learning Center Set
CPS Students Discover Campus...and That Learning Can Be Fun
Booker T. Washington and Illinois:
Partnering to Improve STEM Education
Uni High Outreach Focuses on Diversity
Physics Center Rises to the Challenge:
iRISE Makes Learning Science Fun
Uni High Students Experience
Cutting-Edge Research at Illinois
STEM Pipeline Alive and Well as Science Olympiad Impacts
Former Contestant's STEM Career Choice
Illinois Science Olympiad seeks your vote/funding via Pepsi's Refresh Project
C-U Fab Lab fosters creativity in local youth
College of Education math students host fifth annual GeoJam
Science Olympiad National Tournament turns K-12 students' attention to STEM
I-STEM is facilitating campus participation in National Lab Day
National Science Olympiad competition to be at Illinois in 2010
Bugscope gives area students personal look at insects
GSLIS Fellow Meadow Jones promotes informal science education at Orpheum Children's Science Museum
Illinois Ag student Tristesse Jones is STEM education success story
National Science Olympiad
Science students from around the state of Illinois participate in the Illinois Science Olympiad tournament, which was held at Illinois in spring 2009.
---